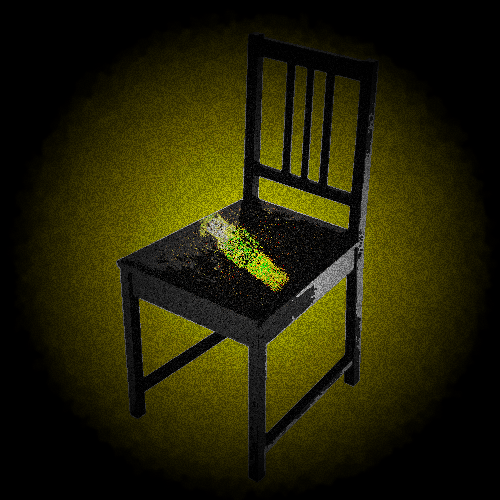 Not What I Want
A downloadable experiment for Windows and macOS
Give me what I want.

Sit down.
This is not what I want.
---
Not What I Want is a first person experimental walking-simulator made for the 48 hours Yogscast Game Jam. The theme of the jam was "Giving". Side effects of playing this game vary from an individual to the other and may include confusion, awkwardness, anger, boredom and/or understanding. You have been warned.

Download
Click download now to get access to the following files:
NotWhatIWant_win64_FixedJamVersion.zip
89 MB
NotWhatIWant_osx_FixedJamVersion.zip
93 MB
Comments
Log in with itch.io to leave a comment.
has anyone beat this game
this drove me crazy !
like what the hell !!!
Can you pleeeaaaassseee tell me what he wants ?
dunno If I came close to the answer or not !!
here's my gameplay btw !

Thank you for being part of this experiment, this is much appreciated. As the experiment's description says, anger is a possible side-effect of playing. In truth, in the jam version, nothing satisfies the TV guy.
I KNEW IT ! :D
well it was something else ! can't wait to see what will you come up with next !
Good luck :)
I LOVE THIS INSANITY Timecode: 11:34 (it's the longest featured game too)
Excuse me while I try to figure out whether you have a yt channel.
oh and if the videos are actually from somebody else's video, pleasepleaseplease link :D
For the guy in the game it's one of us, his username is bodro, I'm not sure if he has a youtube channel, we filmed that during the jam
Awesome video, and very nice selection of games. Thank you, we're honored to be among them :)
I am the one you see in the video (although deeply affected by Mathieu's aura of insanity). I have a Youtube channel, but its more a video storage platform for my games (for now):
Thank you very much for trying and featuring our game! <3 very appreciated!
Show post...

crazyyyyyyyyyyyyyyyyy
Thanks for playing! We are looking forward to work on the game in the future :D
Show post...

ahah ok :D AND WHAT I WANTTTTTTTTTTTTTTTTTTTTTTTTTTTTTTTTTTTTTTTTTTTTTTTTTTTTTTTTT
W
T
F
(in the nicest way possible)