Feedback Loop
Comments
Log in with itch.io to leave a comment.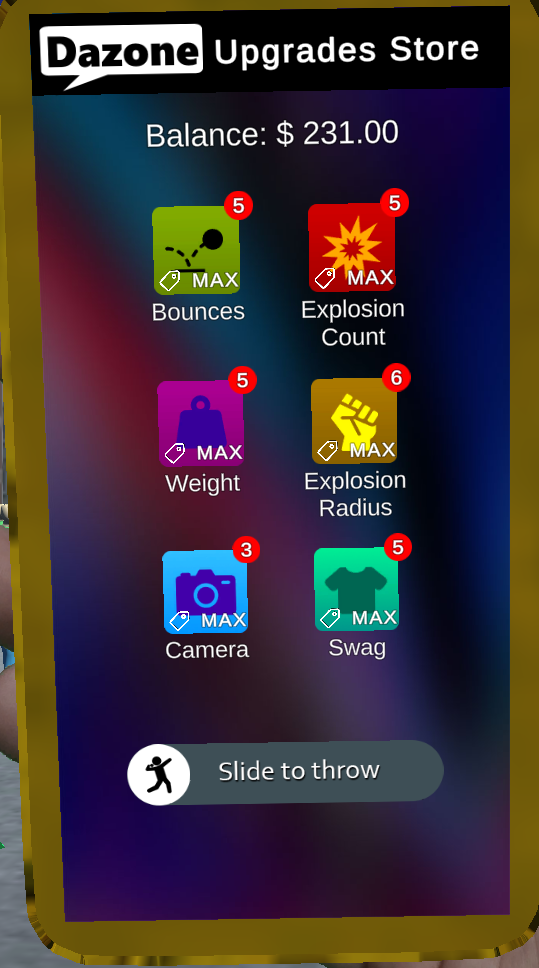 I got every upgrade maxxed
Nice!! Well done! Is there an upgrade you liked more than the others?
definitely had to be bounce, gave me bowling vibes when the phone would bounce back and take out a row of people
Pretty cool concept, polish it a bit and shoot that bad boy on the app store with ads, I'm sure you're going to make a buck!

ah! You're not dead!

thanks for trying our game :) happy to hear from you
Actually, if you guys come to Montreal, I have my apartment with a rooftop pool if you ever come by!